Customers' expectations regarding vehicles reliability, quality, safety and utility are changing over time. This has made automobile manufacturers to research and bring new technologies. Automobile industry is striving to keep up with user expectations and is using modern technology for this. This includes safety comfort while driving. In this article, we will discuss about latest advancement in automobile industry.
1) GPS (Global positioning system)
GPS devices have been around for about nearly two decades. Automobile industry has advanced a lot in this technology. The attempt on the part of manufacturers has been to make car more safer and convenient to the consumer, as anti-theft GPS device helps in tracking a stolen car. In addition, such devices can also be used by parents for tracking teens for monthly service fee. New technologies of GPS devices are making mapping system a thing of past.
2) Safety cameras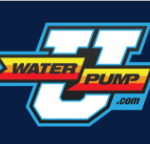 Backup cameras have come up. These cameras being used used to spot oncoming traffic and pedestrians approaching. Moreover, when backing up it uses night vision and motion detection that allows more ease and comfort.
3) In-car Internet
The system that turns a vehicle into a WI-Fi is autonet mobile. With a portable router mounted on top or other location, this system makes use of 3G network for supplying uninterrupted signals irrespective of tunnels, tower blind spots, etc.
4) Sync technology
Microsoft Sync technology has become a platform for many automakers, though this technology was introduced by Ford in 2007, which led to hands-free driving. Recently Apple announced an eyes-free and hands-free system that integrates iProducts with vehicles. This advancement will bring drastic change in auto technology by simply using an iPhone or an iPod in the car. The drivers will be able to utilize Siri to speak, play favorite songs and make call to friends. All this can be done without taking hands off from the steering.
5) Parental controls
For setting limits for teens speed and stereo volume control, parental control are becoming highly essential in advanced technologies. Parents can use GPS to track the whereabouts of their teens on laptops, mobiles device or cell phones at a particular destination. This technology will also help in alerting the parents when their teen is speeding up.
Some of these technologies are in their initial stage while others have gone a long way in recent years. These advances in technology will probably change the face of automobile industry in coming years.