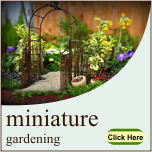 Do you want your garden to be more visually appealing? Then, decorate it with water fall. To construct a small water fall in your home garden you need to follow few steps. Here we have given few simple steps that can help you out.
Select a location
Selecting a location in your garden for waterfall should be in such a way that it should be visually pleasing. In selecting the location, you need to consider the factors like, size of the waterfall, shape, slope and also the foundation. The factors that you consider for your waterfall should match the landscape of the garden. Once you select the location go for stone and material gathering.
Also Read : Importance of Vegetable Garden's Location
Gather the stone and other materials
Stone has the major role in the waterfall construction, so select various types of stones that are necessary for your waterfall like rock, sand, gravel, quarries, etc. Check their size and color. Ask for their prices and finally select different stones that make your waterfall more beautiful. Without the stone, waterfall is incomplete. You should also collect all the required tools and materials for the construction of waterfall.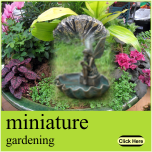 Start digging the selected location
Now, start digging the selected location. This specialized work can't be completed by your own so you need to take the help of someone. Start digging the selected location which includes the depth and height of the waterfall.
Decorate the waterfall with gravel
Once the digging is completed, lay the liner and put all the waterfall stones. Fill the gaps in between the stones and use the waterfall sealant in between the rocks to make them stick firmly. For creating a good seal you need to apply a foam sealant. The stones should be placed in a layered manner so that it gives a natural look to your waterfall. Once it is over, finally add gravel in the waterfall bed to give earthy appearance. If interested you can also make use of stepping stones.
Also Read: Rain Garden: Steps to Create & its Benefits
Release water
Once all the construction work is over clean the rocks and remove the extra linear. Now, release the water through the pump placed inside the waterfall. Keep washing away the stream and the rock until the water from pump runs clear. With this step, waterfall is completed.
Now start constructing a water fall and give your garden an appealing look.