All the items like clothing, bags add beauty to our attire. But this Eye wear and the sun wear articles add beauty to the face. So, one should be careful in selecting the eye wear articles.
It is the segment which has the growth above average. As per the industry analysts every year there is a growth in the U.S. eye wear market and it is 6-8 percent annually. It is the fast growing market when considered with the accessories market. The reading glasses are being used as the fashion accessories, now-a-days. During the research they said that as of year 2005, 44% of the users used reading glasses as the fashion accessory and only 29% of them wear for the real purpose.
The cost of the sunglasses is very less i.e., about hundreds of dollars less than that of the designer handbags. Across all the distribution channels the average price of the sunglasses increased only 0.5%.The main variable factors which differ the sun wear specialty stores are the exclusive brands and the styles.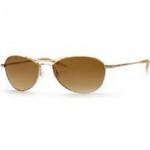 Some of the consumers spend triple or quadruple digits on their purchases for the luxurious shopping. Precious metal sun wears are being bought by the affluent people. Examples of the precious sun wear items are sama's gold frame with 5 carats of diamonds or Oliver people's gold frame at the cost of $2500. Ilori the sunglasses boutique for doubling the penetration in the market has opened 10 more stores. For attracting lots of people the designer trunk shows are being conducted by the different stores.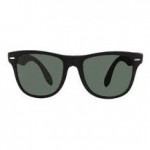 During the year 2008, the vintage styling has been back with the Ray-Ban's Wayfarer which are the leading brands for the color assortment. While the other brands like Persol (also Luxottica) and Carrera are also launching new ones according to the customer needs and experiences.