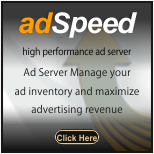 There is improvement in outlook of overall small businesses expenditure. Many entrepreneurs are getting ready for investing in marketing and IT.
According to latest FedEx Office of the Times National Small Business Survey, 42 percent of the small business owners are likely to spend more on marketing and advertising in this year.
46 percent will be spent on improving online presence.
44 percent will be sent on print materials, newsletters or direct mails.
43 percent would be spent on brochures.
39 percent will go for Yellow Pages listings.
37 percent each will go for fliers and signs, banners or posters.
36 percent will be spent for social networking.
32 percent for newspaper advertisements.
There was less expenditure by 34 percent of small business owners on marketing and advertising, previous year. Around 31 percent of the small business owners said that the decision had a negative impact on their business. Now-a-days because of increase in affordability and almost free options, there is increase in expenditure for marketing and advertising. Many of them are not cutting their spending. Marketing has a lot of benefits. Just some time and money are enough for marketing and advertising.
According to CDWs recent IT monitor, small businesses are investing hugely on IT by just following the large and mid sized businesses. Only 6 percent of small business owners are interested in hiring IT personnel in the next six month. There is not much increase in hiring when we consider investing. There is decrease in interest in hiring new IT professionals about 4 percent. It is a very good idea for investing in technology for all the small businesses. Now-a-days, there a lot of new innovative technology related products in the market. They will be very much helpful in increasing productivity and to operate more efficiently.