Small cars play a very important role and cover nearly about 75 per cent of car volumes in India. As there are more number of middle class people in India, they look for the cars that offers more features like mileage, colors offered, engine capacity etc., at low prices. Because of this reason the luxury car manufacturers like Mercedes Benz, Toyota kirloskar and Nissan etc., are introducing small cars in to the Indian markets. TOYOTA MOTORS, Japanese car maker will be investing Rs.1400 crore to strengthen its position in Indian small car market segment.
There are many small cars already introduced in to the Indian automobile market whose sales are very large, some of them are: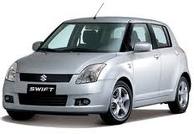 Maruti Suzuki Swift:
The 1.3L engine generates 87 bhp in the petrol version and 75 bhp in the diesel version with estimated fuel economy as 11/13 km/liter. Swift is enabled with 5-speed manual transmission with cable shift mechanism. The Maruti Suzuki Swift LXi, VXi and LDi models range from Rs.4,17,000 – 4,78,000 approximately.
Hyundai i10:
i10 is available in two major choices: iRDE and Kappa. It offers upscale interiors, superior technology and a good number of features which are convenient, at an affordable price. The optional anti-lock braking system is offered for increased safety.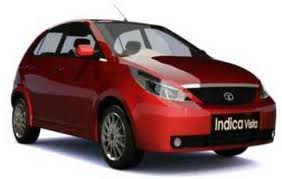 Tata Indica Vista:
In 1998 TATA entered the car market with Indica. Because of the problems in the initial stages it is modified and reintroduced as V2 and Xeta. The latest model in the Indica series is Vista. Indica Vista is a more powerful with enhanced interiors, improved quality, and better performance is built on a completely new platform.
Hyundai Santro Xing:
Santro xing has appealing look, superior handling, and well-appointed interiors and built with an eRLX 'active intelligence' technology engine. Santro Xing is available in nine variants.
Chevrolet Spark:
It is the customized hatchback from General Motors and has the features like unconventional interior layout, easy-to read instrument panel placed in the center of the dashboard, 5 speed manual transmission. In India, it is available in 4 petrol variants.