Generally MMA clothing consists of shorts, gloves, shirts, tee shirts, beanies and other fashion goodies. MMA clothing is used to promote the sport by printing different logos which are related to the sport on the apparel. Sometimes people like to print the face of their favorite fighter on the apparel. MMA clothing is used to promote the sport as it is said that a picture is worth a thousand words.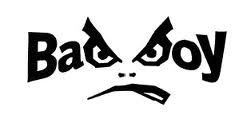 Developing a logo is not at all a difficult process and this can be done by thinking about the attributes and defining characteristics of MMA style. Make a word for each attribute, rearrange these words and come up with some initial visual thoughts for each word. silhouette of a fighters, symbol or flag denoting your fighting style, symbols representing strength, perseverance, courage or determination etc. can be used to draw the basic sketches of the visuals. Looking at the visuals already developed, think about how all of the elements might work together as a complete concept. Once the logo concept is developed and finalized digitally, discuss the way in which the logo is going to be used with the professional designer. These logos can be printed on the MMA apparel and the cost of these printed materials produced varies depending on the quantity, number of colors and other production factors.
Different images, quotations and names of the fighters are used as logos on the MMA apparel.